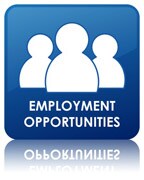 Donaldsons Subaru is a premier Automotive Sales, Service, and Parts Center on Long Island
We are always looking for motivated and qualified Sales Consultants to add to our growing sales force. Previous sales experience is preferred but not requires. 
Why Join Our Team?
STAYING POWER
Donaldsons has been selling and servicing vehicles in the Long Island Community since 1955. It has an industry reputation for honesty, integrity, and professionalism. 
GROWTH POTENTIAL
Subaru is aggressively positioning its brand to dominate the All-Wheel Drive Segment in the U.S. market. Plus, the company consistently releases new models and upgraded features and options. 
COMPENSATION
Donaldsons offers a competitive compensation plan that includes: commission, bonuses, health benefits, and a 401k plan
TRAINING AND ADVANCEMENT
Product, sales and systems training is offered by Subaru as well as the Donaldsons family.
LOCATION
Sayville is conveniently located off of Sunrise Highway and close to major parkways
CONTACT US
If you are interested in joining the Donaldsons Sales, Service, or Parts team, please send your resume to Steve Fulco at sfulco@donaldsonsvwsubaru.com